Law Office: Orr Law Firm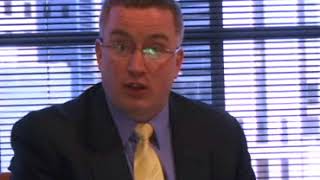 We are Colorado's Premier DUI & Criminal Traffic Defense Law Firm. We represent clients all over the Denver Metro Area and Colorado's Front Range.Call Today for a Free Consultation: 303-818-2448
Orr Law Firm of Denver, Colorado represents those facing drunk driving charges in courtroo...
?>
We are Colorado's Premier DUI & Criminal Traffic Defense Law Firm. We represent clients all over the Denver Metro Area and Colorado's Front Range.Call Today for a Free Consultation: 303-818-2448


Orr Law Firm of Denver, Colorado represents those facing drunk driving charges in courtrooms throughout the Denver metro area and Colorado's Front Range. In many cases you have only seven days from the date of your arrest to respond in order to preserve your rights. In all cases, you only have seven days to respond after receiving your DMV Express Consent Affidavit in order to protect your privilege to drive in Colorado and to avoid the automatic revocation of your driver's license.
Attorneys at Orr Law Firm will uncompromisingly fight to defend your rights and protect your driving privileges in all DUI and traffic related matters including Department of Motor Vehicles (DMV) hearings dealing with license suspensions, revocations, and habitual traffic offender (HTO)issues. We will handle every aspect of your DUI/DUID/DWAI/UDD or criminal traffic matter from start to finish. Colorado DUI attorneys with Orr Law Firm focus on DUI and criminal traffic matters exclusively. Many attorneys claim to have experience "handling" DUI cases, but few have the specific knowledge, training, expertise and passion that is required to handle such a complex charge. Denver DUI lawyer Rhidian Orr and his staff promise to provide you with aggressive and competent representation while providing you with a level of customer service that is rare in the legal field.
Our mission is to provide each and every client of Orr Law Firm with the highest quality of representation possible in order to obtain the best result achievable in each and every case. To achieve this mission, Orr Law Firm has a staff dedicated to defending you, reviewing your case and communicating with you, the client.